Year 1
Class Teacher – Miss H Wilcock Bettesworth
Learning Support Assistant – Mrs C Whitehouse, and Miss K Meddick
What have our children been learning in Year 1 across the Spring Term?
Spring 1
The Spring term began magically as the classroom was transformed into fairy tale land! Firstly, we became investigators and made a fairy tale soup that included all the ingredients needed to make the perfect fairy tale. We focused on one of our favourite fairy tales, Little Red Riding Hood, using drama to help us retell the story. The children really enjoyed creating a conscious alley to decide whether Little Red Riding Hood should have trusted the big bad wolf. We then applied what we had learnt to create our own storyline and characters. We were learning how to use fronted adverbials (suddenly, all of a sudden) to vary how our sentences began and to make our stories more interesting. We also developed our use of compound sentences to include the co-ordinating conjunctions 'and' and 'but'. We are beginning to include contractions in our writing after taking part in contraction surgery – joining 2 words together with an apostrophe. To celebrate writing all of our magical stories, we invited our parents in to decorate gingerbread men – yum!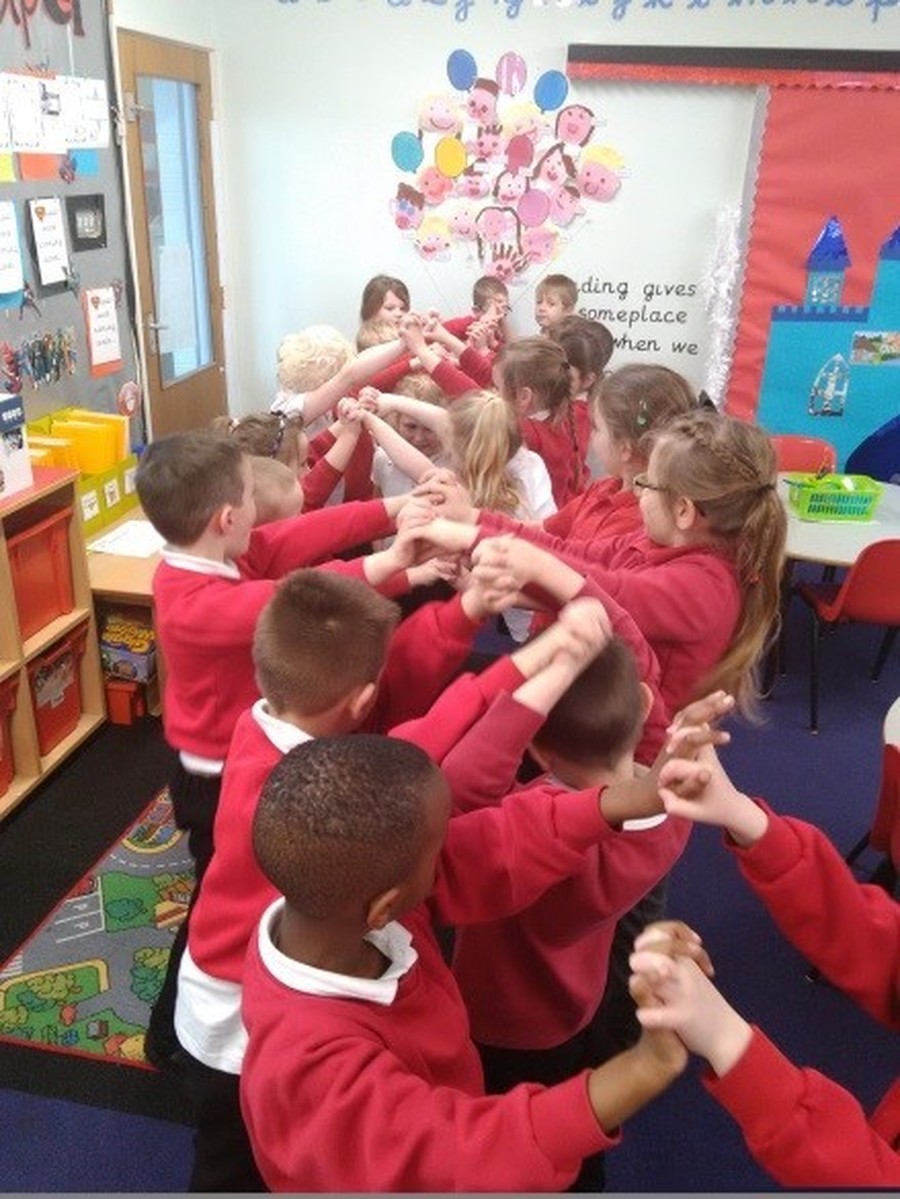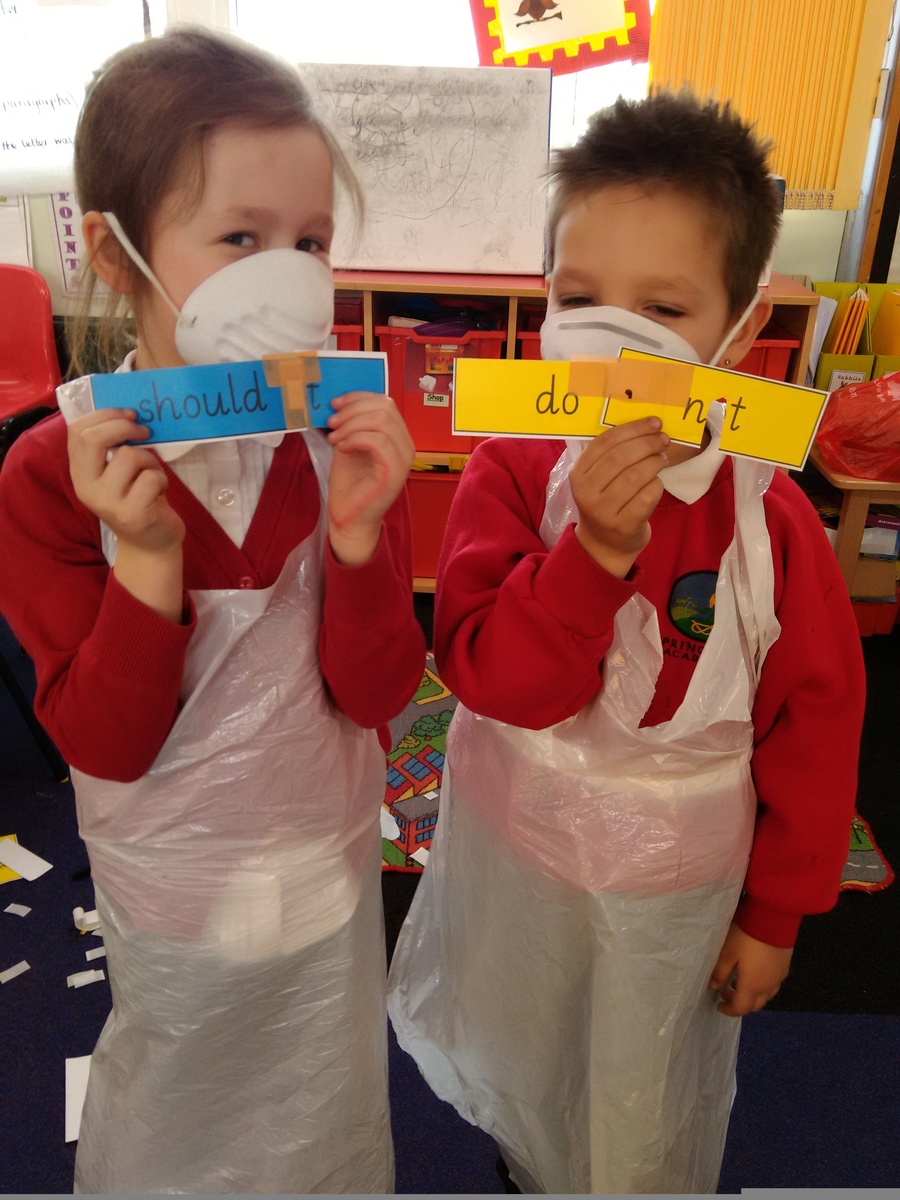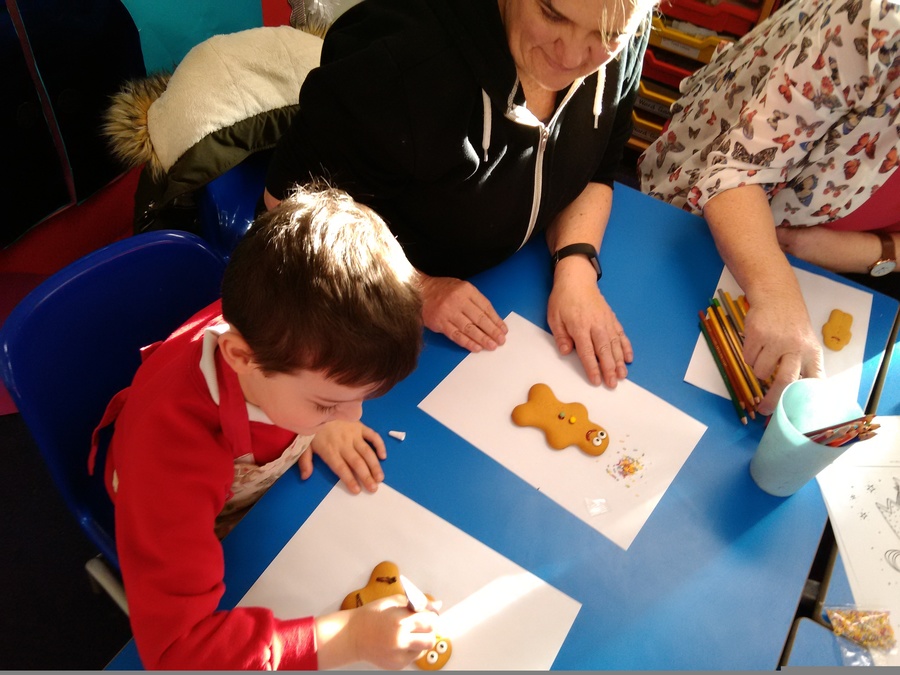 In Maths, we have been learning all about adding and subtracting numbers. We have been able to apply our place value knowledge to add together numbers using base 10 to help us. We have now increased our confidence with addition and subtraction to be able to apply this to answering one step number problems. Can you solve one of our challenges?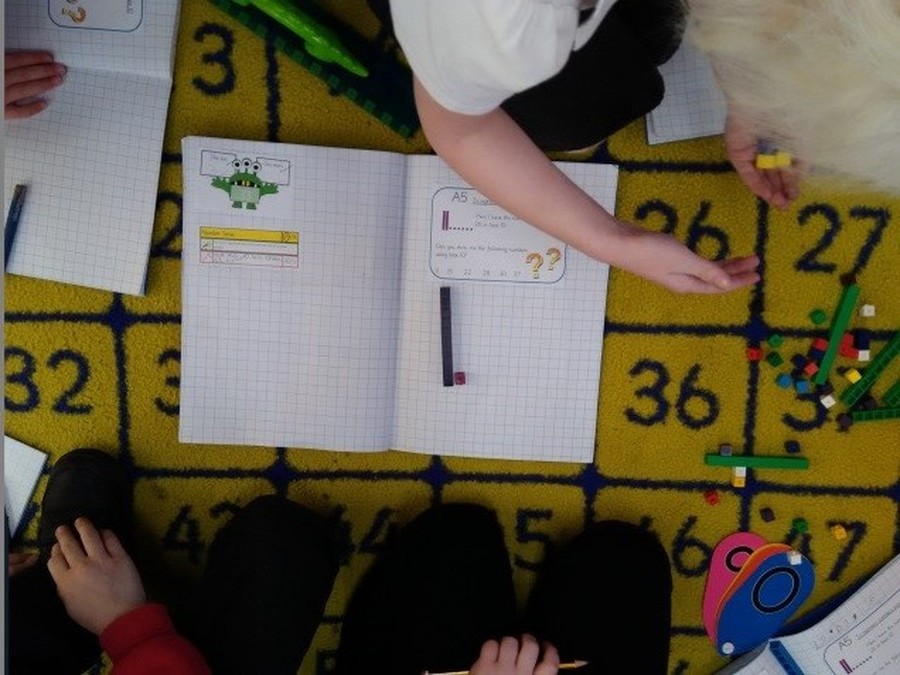 Spring 2 Learning
Year 1 had an unexpected surprise after half term as they found a dinosaur nest in the classroom! We had to be very quiet in case the eggs hatched. We received a letter from The Natural History Museum explaining their interest in our new topic. They have asked us to write a non-chronological report about the T-Rex to put on display! This is a real challenge as we need to discover what a non-chronological report is before we can write one. We have transformed ourselves into dinosaur experts with our lanyards and we need to remember to clock in each morning. Check back at the end of half term to see our fantastic non-chronological reports!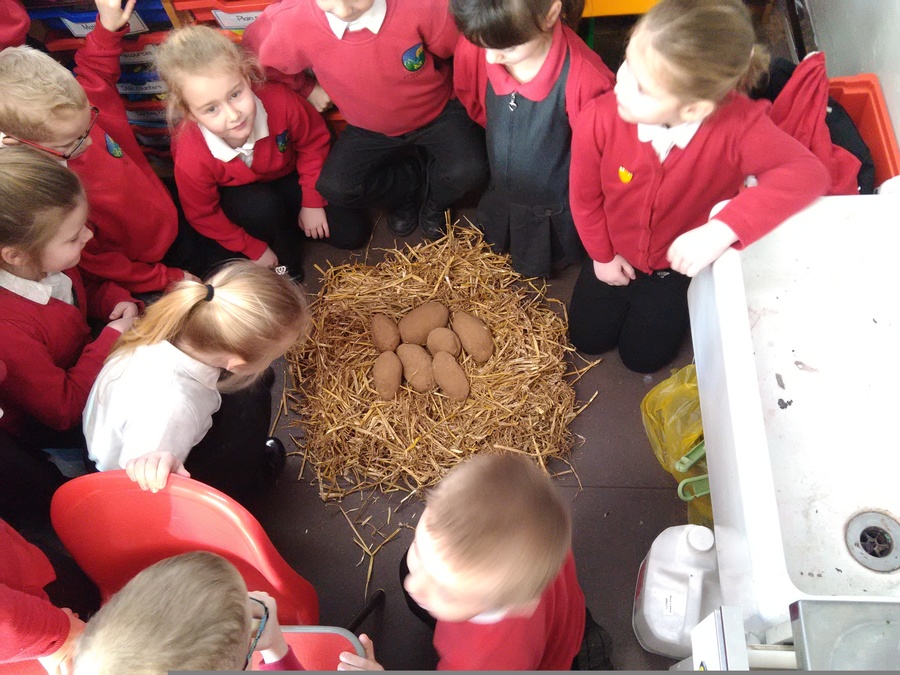 Learning Together
Reading and Spelling
Year 2 will take part in reading and spelling for 20 minutes each day. They will be issued with individualised spelling books to practise their spellings at home. We appreciate all the support you will give them to help practise at home in preparation for their tests. Reading books and reading diaries are needed in school every day so there is every opportunity to develop your children's reading skills.
PE
Year 1 have PE lessons every Tuesday and Wednesday. Sessions may be completed outside so tracksuits and trainers are advised. Earrings must not be worn for PE.
Music
Music is delivered to Year 1 by 'Rock It' Music. We are currently developing our music skills using steel pans, keyboards and ukuleles.